I have shared this recipe before but I will share it again so you don't have to pull your hair out searching through my archives :) Here's what you need:
2 cups all-purpose flour
3/4 cup baking cocoa
1 tsp baking soda
1/2 tsp salt
1 cup butter or margarine
2/3 cup sugar
2/3 cup packed brown sugar
1 tsp vanilla extract
2 eggs
1 3/4 cups semi-sweet chocolate chunks.
1. Preheat oven to 350 F.
2. Combine flour, cocoa, baking soda and salt in medium bowl. In a separate large bowl beat butter, sugar, brown sugar and vanilla extract until creamy.
Beat in eggs. Gradually beat in flour mixture. Stir in chunks. Drop by rounded tablespoon onto un-greased baking sheets.
3. Bake for 9-11 minutes*. Cool on sheets for 2 minutes; remove to wire racks to cool completely.
*The cookies will seem a little soggy but do not bake them for more than 12 minutes!
I'm entering this photo in Guinevere's food photo challenge :)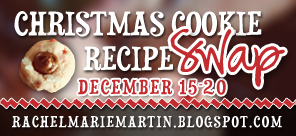 These cookies are seriously amazing. If you don't try them your crazy :)